Escape Game in Geneva
Escape LAB Geneva An incredible choice of adventures with 7 escape game themes, including 2 in 4D VR virtual reality. From 2 up to 60 players at the same time. 55 Bis Rue de Lyon, Geneva, between Cornavin and Charmilles
- 1 room | 4 players max
- from 2 up to 4 players per team
The thrills and chills of 4D VR virtual reality are waiting for you. On this mysterious, vertiginous island, anything can happen...
- 1 room | 4 players max
- from 2 up to 4 players per team
Take off on a mission into space thanks to 4D virtual reality. Aboard the spaceship Eclipse, a sudden solar eruption could destroy your rescue mission.
from 3 up to 60 players, 8 escape rooms & immersive adventures and 1 private area
Wide choice of Escape games
Responsiveness & flexibility
Meet us at Rue de Lyon 55BIS, Geneva, Switzerland
If you like a well made theme in your escape room, this place has the props and atmosphere to really sell the experience.

Tommy Mann


25 February 2020

A very warm welcome and a good immersion in history thanks to the game master. I came with a colleague (we are game master) and 2 of my children. We went to the Mayan temple and loved it. The setting is magnificent and the puzzles excellent. We divided up the riddles well which enabled us to succeed 🙂

Tine Cries


19 August 2020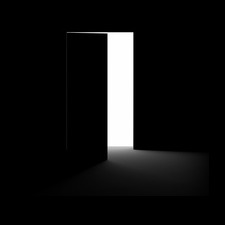 What is an escape room?
It's a 30 to 50m² room that you enter in teams of 3 to 10 people. You'll be surrounded by an incredible cinema-like setting, objects to be manipulated, riddles and clues.... All your senses, your logic and the cohesion of your team will be put to the test, and you'll have only a limited amount of time to complete your mission and get out... Secret passages, mechanisms and other illusions could be part of the game...