Your mission is simple: up there in space, you'll have to dock your shuttle with the ECLIPSE I ship, which has been missing for years, rescue the crew if they're still on board and return (alive) to Earth before the solar eruption... If you've ever dreamed of going into space, your dream will come true.
Also available in virtual reality: Ascenders VR 4D
LAB's help In the spaceship Eclipse, you'll forget that your surroundings don't exist... Technology and stunning graphics make this game an incredible VR experience. Equipped with wireless headsets and sensors, all your body movements will be reproduced in real time without any unpleasant sensations (motion sickness). In teams of 2, 3 or 4 players, you'll be able to see your friends in the virtual world and to communicate with them. What's more, 4D special effects will enhance your immersion and give you an incredible experience. As a matter of fact, the game has achieved 99% customer satisfaction thanks to the talent of French studio Backlight.

The opinion of Meli-melo : A VR experience that's more than a success! Crazy scenery, a real feeling of wandering around freely in a virtual world, and simple, realistic interaction with objects! A really great adventure! And the game master is really nice too!
The opinion of Jérémie B. : An incredible discovery of VR through a thrilling, well-crafted mission! 😀 Graphically delicious, a real intellectual challenge to overcome as a team!
The opinion of Tartopom : We tried out the virtual reality escape game... what an experience!
It's nothing like the little tests you find at exhibitions and other places. Here you're immersed in a virtual world for 40 minutes, with sensors in your hands and feet... and when you get home you can hardly believe you're still in Paris!
In short, a crazy experience! I even went back to show it to other friends! (you can do 2 different scenarios)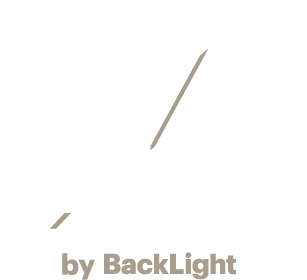 A Backlight creation . Paris-based production studio founded in 2008. Specialising in the production of immersive experiences in augmented reality, virtual reality and even hyper-reality, BackLight develops innovative, award-winning projects worldwide for brands, entertainment and the performing arts. Like the game Ascenders , this hyper-reality game uses VR headsets and trackers to represent all of the body's movements, wirelessly and with special effects thanks to the OZ Experience,